#cgiu2020

|

April 18, 2020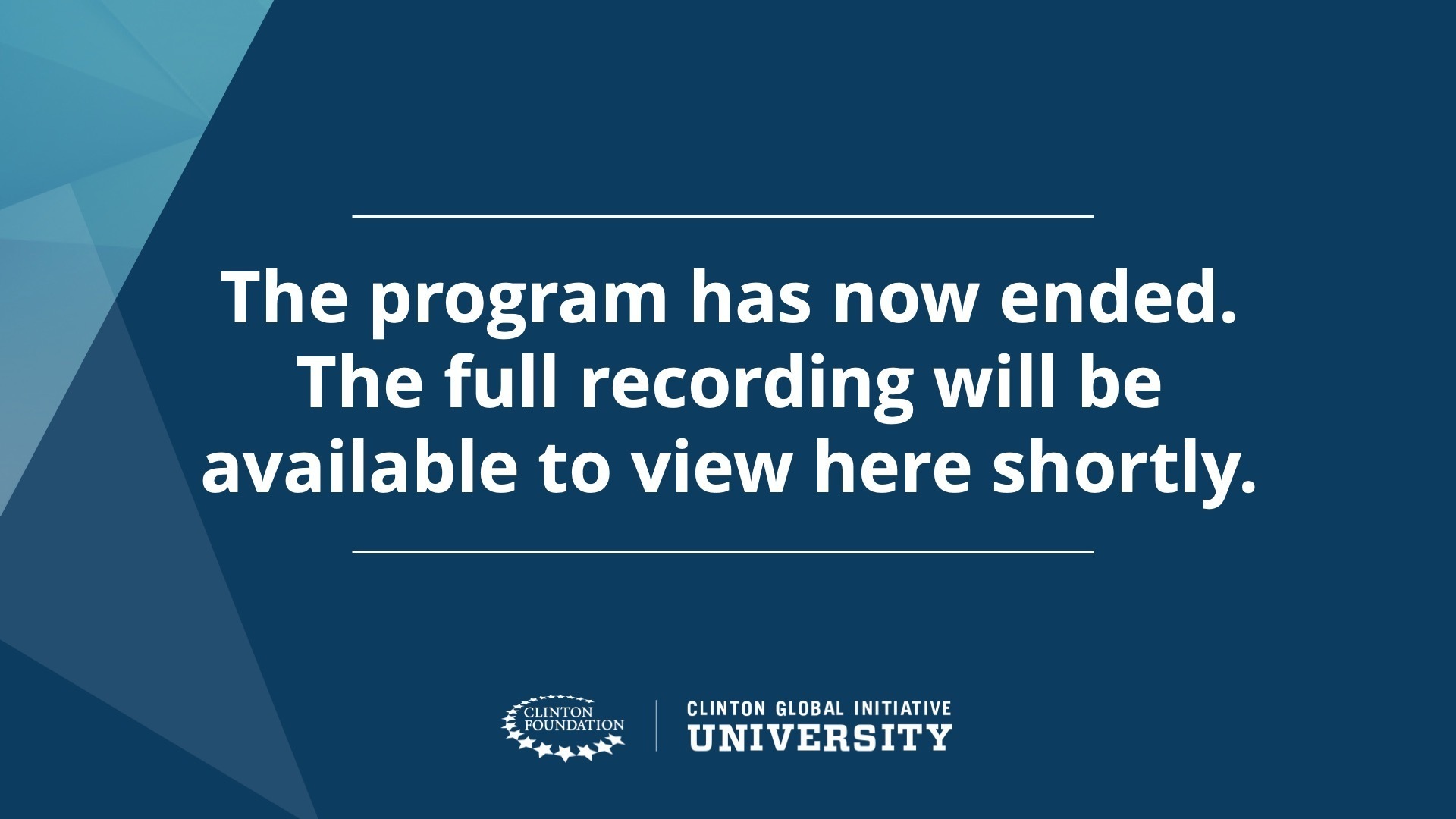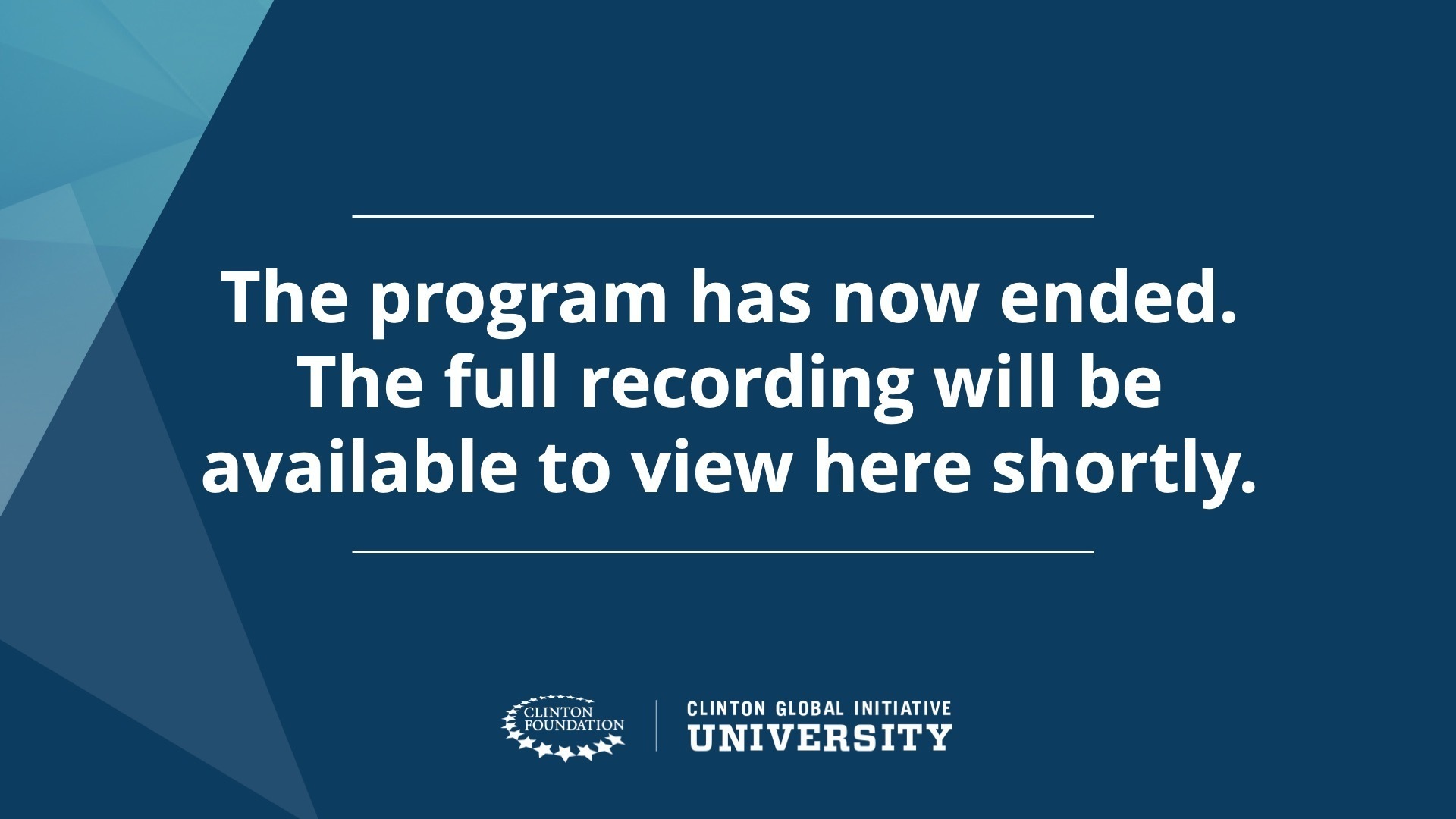 As part of CGI University 2020, President Clinton and Chelsea Clinton brought together leading voices in public health, government, and philanthropy to discuss the COVID-19 crisis and how we can work together to overcome the complex health, economic, and societal challenges that it presents. The program explored ways we can continue to support each other and build resilience in our communities — and how students can be part of the solution.
Note: All conversations for this virtual event were recorded on April 15-16, 2020.
CGI U 2020 made possible with the support of
CGI University Class of 2020
The CGI University Class of 2020 consists of students across the world who have made Commitments to Action: new, specific, and measurable projects that address pressing challenges. The CGI U year-round program supports this next generation of leaders through a social impact curriculum, high-touch mentorship, access to funding streams and topic experts, and student engagement opportunities. Learn more about the CGI U COVID-19 Student Action Fund just launched to support students who are committed to address the COVID-19 pandemic.